Melissa and Alayna's Pinewood Weddings and Events spring wedding in Cambridge, MN was romantic, woodsy, and family-centric. Not only did Melissa's son walk her down the aisle – which was the cutest thing I have ever seen – but Alayna's mother officiated the ceremony.
All of the details – from the florals to the guestbook to her clay flower headpiece – were made by Melissa. Melissa and Alayna had postponed their wedding due to Covid-19 and they used that additional planning time crafting in order to create their dreamy wedding aesthetic.
Alayna's classic menswear-inspired suit from Kiran Finch featured a perfectly tailored silhouette that was eco-conscious, gender-defying, and fashionable.
Melissa's bohemian dress from A&Bé Bridal Shop featured layers of airy tulle and romantic floral designs and made her feel like the most beautiful bride in the world.
The ceremony featured a modern arch, a plant-potting unity ritual, and personally written vows. Together, these elements perfectly encompass how unique and special Melissa and Alayna are. Dramatic florals, all arranged by Melissa, were arranged along the aisle and adorned their arch.
The reception featured the traditional father-daughter dance as well as two mother-daughter dances and a mother-son dance between Melissa and her son. Melissa and Alanya's wedding, like the couple, was equal parts traditional and modern with a unique flair that's all their own.
Pinewood Wedding and Events spring wedding
Melissa and Alayna's wedding was also recently featured in BRIDES! Check out the feature by clicking the badge below!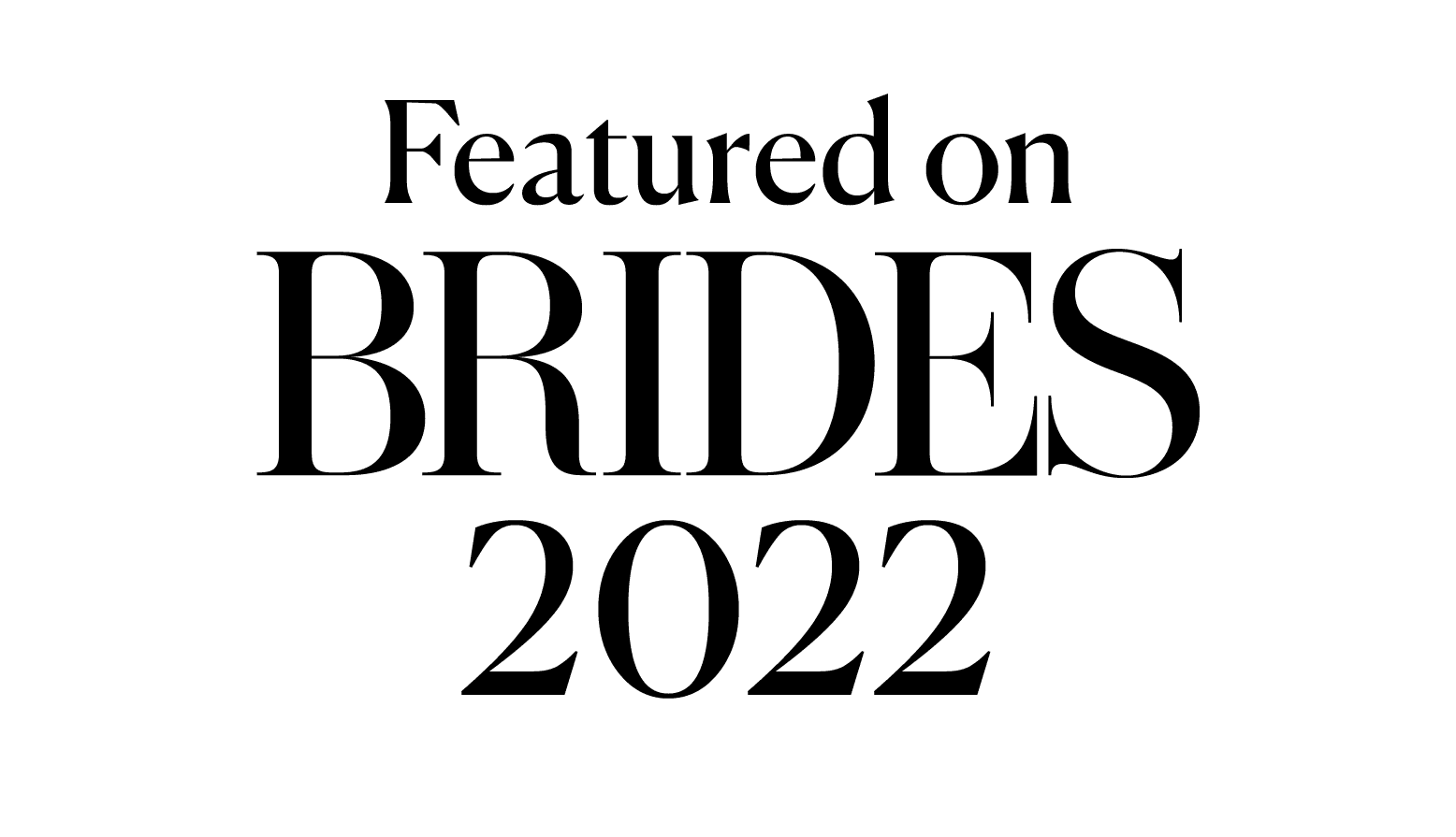 Destination wedding photographer
Venue: Pinewood Weddings + Events
Wedding Management: Keyed Up Events
Photographer: Lauren Baker Photography
Flowers: Flower Moxie
Dessert: Cold Springs Bakery
DJ: Ben Nordquist
Hair and Makeup Artist: Ziel Bridal
Caterer: Marna's Catering
Bridal Gown: A&Bé Bridal Shop
Suit: Kiran Finch
Officiant: Angela Holkesvig
---
Looking for your destination wedding photographer?
---